Artist: Bervoets, Leo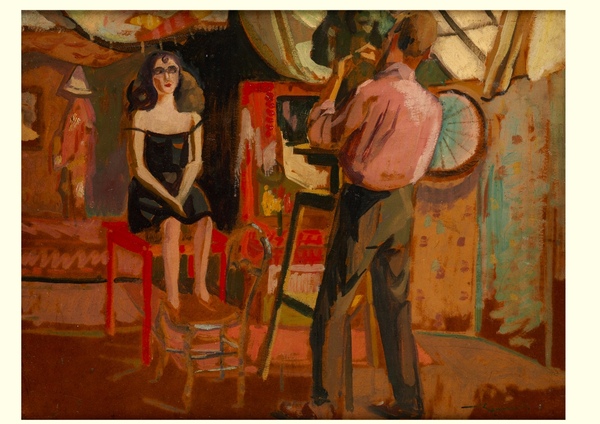 Leo Bervoets was born in Antwerp in 1892. He studied at the Royal Academy of Fine Arts, among others, with Charles Mertens and Isidore Opsomer. He worked for a while in Veere and stayed in Paris, where he became acquainted with the modernist movements in painting, but spent most of his life in his native city of Antwerp. He had workshops in various old city districts.
Even before the first World War, he immersed himself in the colorful world of dance halls, fairs and the many circuses that hit the city. He was at home in the harbor quarter and loved the unregulated life of the pubs and parties. He portrayed this lively world in his own style with cubist and expressionist elements.