Artist: Doroshenko, Sergey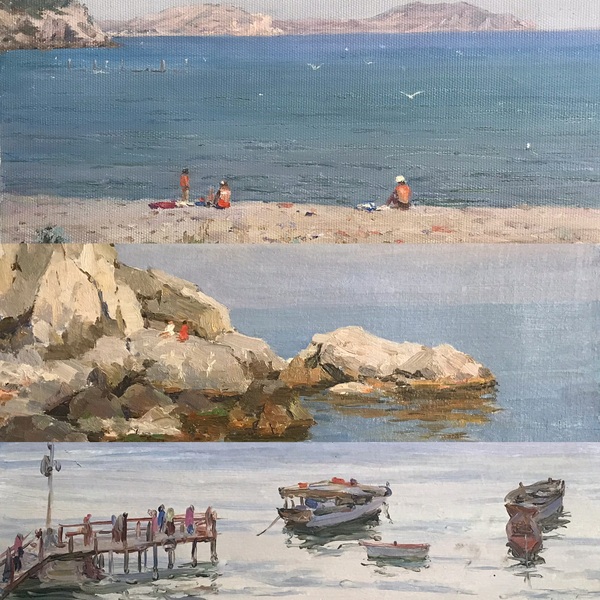 (1915 – 1957 (?))
Doroshenko Sergey Vladimirovich is a master of landscape and portrait. Koroshchino village in Dnepropetrovsk region (Ukraine) is considered to be his place of birth. However, the real name of the artist is Roman Levkovich Solovey and he was born in 1913 in Pavlovka village, Cherkasy region.
The persecution of the authorities forced him to completely rewrite his biography. He was repressed for collecting bread for starving children during the Holodomor. He was arrested in 1934 on charges of preparing a terrorist attack against the government and sentenced to 8 years of imprisonment in a labor camp in Chita region from which he escaped. Because Roman Solovey fled from the camp, he was forced to live and work under someone else's name until the end of his life. The place of burial is unknown. He was rehabilitated in 1991.
The artist began his career in 1930s. In 1936 he entered the Kharkov Art School. In 1937 he moved to Buryat-Mongolia, where he took part in his first official art exhibition. Among the most likely explanations for this sudden move was the urgent need to disappear from Kharkov in order to avoid exposure. His career plans were also interrupted by the Soviet-Finnish war and the Second World War, in which he participated. Doroshenko returned to Kyiv to continue his studies at the Kyiv Art Institute in 1945 and graduated in 1948. He took part in many All-Union and Republican exhibitions.
Member of the Union of Soviet Artists of the USSR (1941). Member of the Union of Artists of Ukraine (1950).