Artist: Dudin, Valentin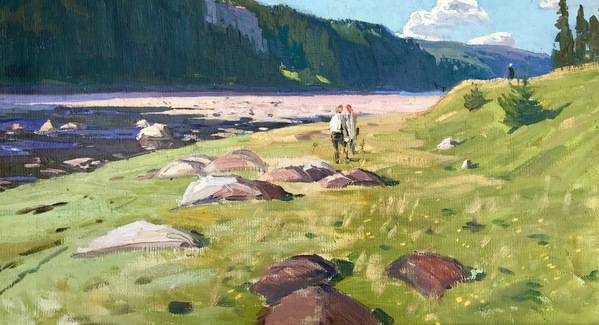 (1922 – 2001)
Valentin Ilich Dudin was born in the Perm region (Russia). He studied at the Perm Art College in 1937-1941. Dudin began exhibiting in 1938 and was active in Perm. He traveled a lot around the region and was mostly famous for his landscapes of the Northern Urals.
Member of the Union of Artists of Russia (1948).
All works were purchased from the artist's former studio in Perm from his widow.