Artist: Filonov, Fyodor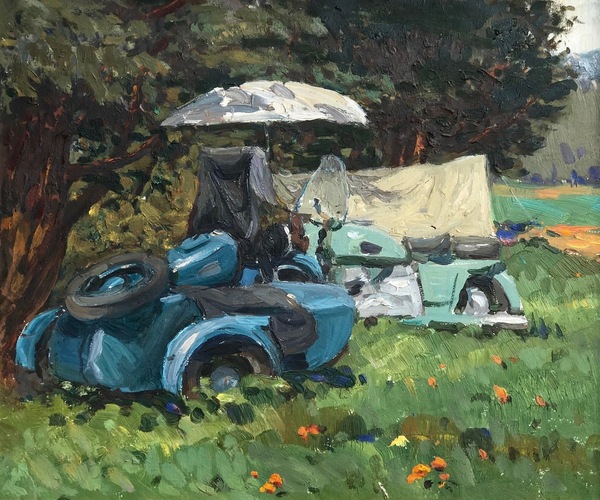 (1919 – 2007)
Fyodor Andreevich Filonov (March 1, 1919, Rubtsovsky District - March 18, 2007, Barnaul) – Russian artist, graphic artist and painter.
The artist was born in 1919 in the village of Novoaleksandrovka, Altai province (now Rubtsovskiy district, Altai Krai). His family moved to Barnaul in 1930. He started drawing at the local art studio of the 42nd Barnaul school with teachers S.M. Rose and A.N. Borisov. He first tried oil painting during the years of the army service. Participated in the Great Patriotic War. After the war he worked at the Altai branch of the art fund of the RSFSR. Many works donated by the artist contributed to the creation of art galleries in the region: in Rubtsovsk, Volchikha, Mamontov. He worked in many genres of painting and graphics. Participated in regional and republican exhibitions since 1948. Over the long creative years, over 20 personal exhibitions have taken place in different cities of Siberia. About thirty works by Fyodor Filonov are in the funds of the State Art Museum of the Altai Krai.
Member of the Union of Artists of the USSR (1961).