Artist: Hilaire, C.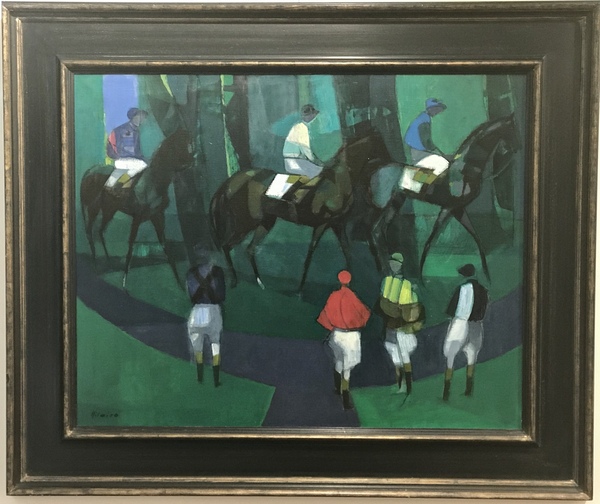 Camille Hilaire born in Metz in 1916, a special historical context because the city was annexed by Germany at that time (WWI). He died in Normandy in 2004. Camel Hilaire at the academy of Beaux-Arts in Paris. At the heart of the occupation, he chose to register under a false name, Leblanc, and exhibited his work in the Paris salons.
Despite the dark years that her work goes through, the paintings of Camille Hilaire will pierce the eye of the viewer with their colors and bright lights. During her travels, the artist will immerse herself in the beauty that surrounds her from Normandy to Venice. Master of the composition, the artist will succeed in breathing both calmness and passion in his paintings.
In 1947 he embarked on an educational career and taught drawing and decorative composition at the National School of Art in Nancy before moving on to Paris in 1958. He started to work with new techniques and will try watercolor, lithography, carpet and stained glass.
His work is on the threshold of figuration and post-cubism. Many monographs are dedicated to him all over the world and he remains one of the painters who marked the mid-twentieth century in art history.