Artist: Krylova Z.I.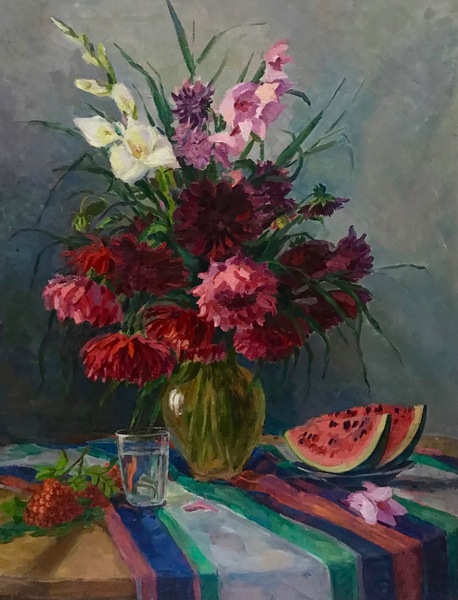 Zynaida Krylova (born 1926 in the Voronezh region) is a member of the Union of Artists of Russia and of the International Association of Fine Arts (UNESCO). In 1951 she graduated from the Kharkov art school. She worked in the Kharkov art foundation, in fine arts studios in Kirghizia and in Krasnoyarsk art workshops and she taught in the art school of Togliatti. In 1979 Krylova moved to Perm, where she worked as an artist and taught in the fine art studio.
Krylova is specialized in landscape paintings and still-lifes. Her still-lifes are painted in bright, burning colours.
Krylova took part in regional and All-Russia exhibitions since 1977. Solo exhibitions have taken place in 1993 (Perm), 1995 (the Moscow State University), in 1995, 1996, 1997 (Perm), 1998 (Perm, the Central showroom), 2001, 2006 (Perm, the House of Artists). Krylova's works are represented in the Perm State art gallery and museums of Perm region, in private collections in Russia and abroad.