Artist: Stolyarenko, Petr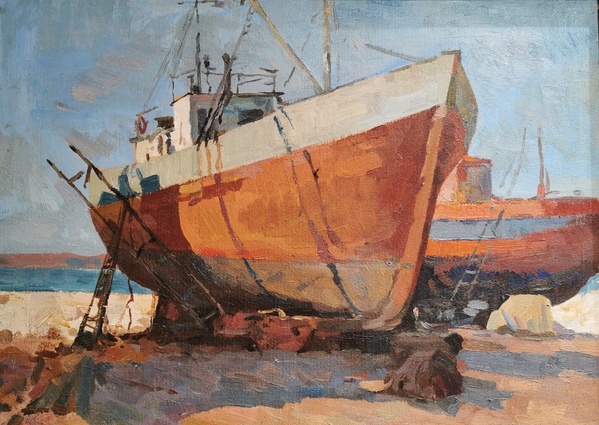 Petr Kuzmich Stolyarenko was born in Crimea in 1925. Studied at the Aivozovsky art studio in Feodosya.
Member of Union of artists. Participated in local, all-Union and foreign exhibitions. In 1963, his first personal exhibition was held in Kiev. In 1990-1995 lived and woked in Paris. In 2010 was awarded a gold medal "For Contribution to the World Culture" of the international fund "Cultural Heritage" (Russia).