Artist: Swyncop, Charles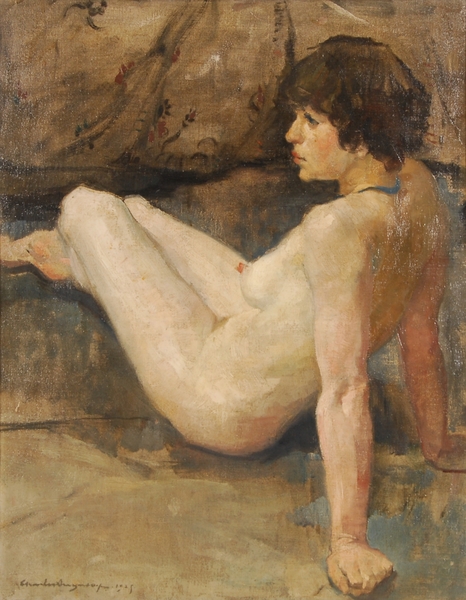 (1895 – 1970)
Charles Swyncop was a Belgian painter born in Brussels in 1895. Studied at the Brussels Academy of Fine Arts, where his teachers were Jean Delville, Herman Richer and Alfred Bastien, and where he won third place in the Prix de Rome of 1920.
In the 1920s, Swyncop traveled to Venice and Spain, where he produced work in various genres – portraits, figure paintings, still lifes, landscapes and marines. Again with Alfred Bastien, and other artists such as Jules Brouwers, Swycop joined the group La Lierre, exhibiting with them at the Toison d'Or in Brussels. He also took part in a group exhibition at the Maison d'Art Moderne in Brussels in 1920.
He exhibited at various salons, including the 1933 and 1937 Salons at Ghent. In 1938 he became a teacher at the Academy of Fine Art in Ixelles, where he remained until his death in 1970.