Artist: Viktor Skurinsky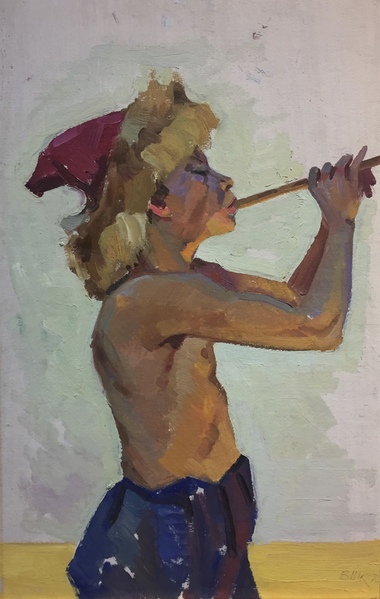 (1932 - ca. 2010 )
Viktor Shkurinsky was born in 1932. In 1949 he entered the Kiev School of Applied Arts.
In 1954, after the demobilization of the army, he moved to Zhitomir, and worked as an artist-designer in the Drama Theatre. From 1955 to 1980 he worked in the Zhytomyr Association of Artists.
Since 1961 Shkurinsky has been a participant of regional and national art exhibitions.
In 1973 he graduated from art-graphic faculty
of the Odessa pedagogical institute.
In 1974 he opened and long time worked as the director of Zhitomir art school.
Shkurinskiy was awarded the honorary title of Honored Artist of Ukraine.
His art works are represented in museums, galleries and private collections in Ukraine and abroad.